The Wednesday Morning Velo tradition is now 15 years old!  Originally known as the "bankers ride," we now have more than 540 subscribers and a similar number of followers on Facebook.  In 2013, many of us got together in response to the floods and raised more than $200,000 for Jamestown and Lyons, leading to the formation of Cyclists 4 Community, a new 501(c)(3) charitable organization, whose mission is for cyclists, business people and individuals to give back to the communities we ride in and forge positive relationships with other users of the roads and trails.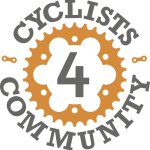 In 2015, we moved to a three ride format, so that anyone with experience riding in a group has a chance to ride with others at their preferred pace. Three sponsors each week get an opportunity to lead a ride before we all gather at the end to socialize.
The Wednesday Morning Velo will start on Wednesday May 4, 2016 and wrap up on Wednesday September 28, 2016.